Mama Custom: a multiple artist
Furniture decoration, surfboard dressing, clothing collections, sticker sheets, accessories, boxers… his world hits the mark and is enjoying growing success. An author in her spare time (she has very few…), she has also produced a superb work, a collection of more than 10 years of sketches and drawings, "Custom Art"! A superb object which benefits from a high-end finish (laminated cover, Luxor hot stamping, Soft Touch lamination and selective UV varnish as well as 3 edges covered with Luxor copper gilding) with nearly 240 pages! Fucking Ride is very happy to collaborate with her for the first 3 generic t-shirts (Surf - Skate - Motorcycle) soon on sale on our e-shop!
Some creations from the "Painting Warrior"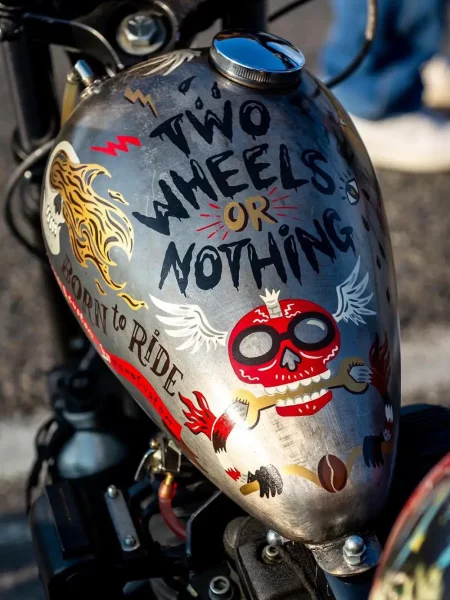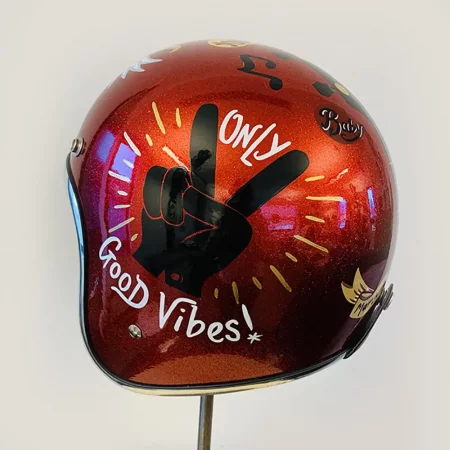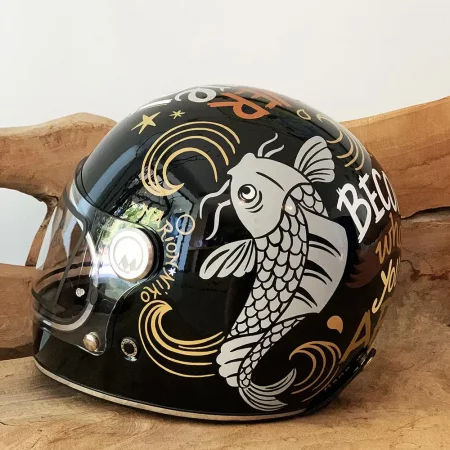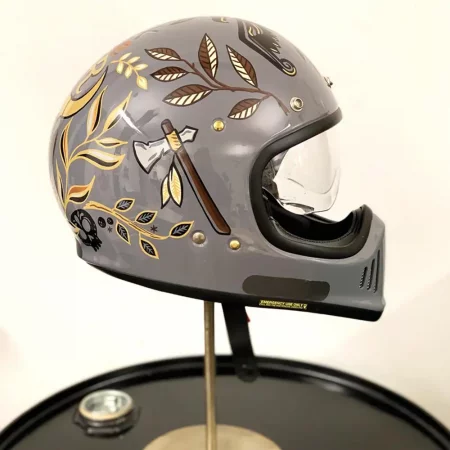 The "Fucking Ride" Mama Custom t-shirts
Discover the first 3 Mama Custom creations for Fucking Ride. Three generic patterns around surfing, skateboarding and of course motorcycling to discover.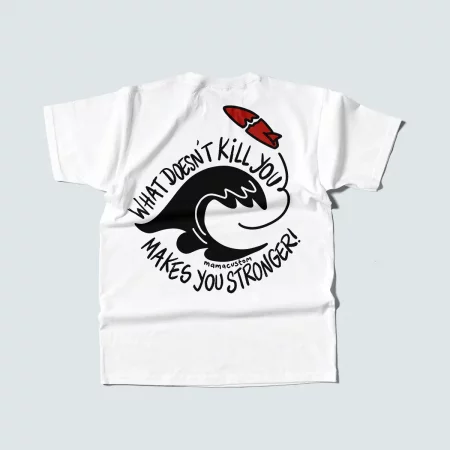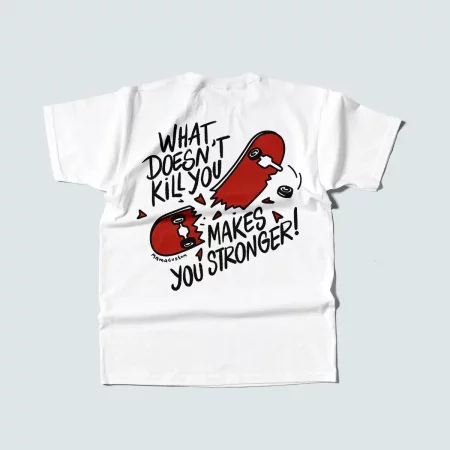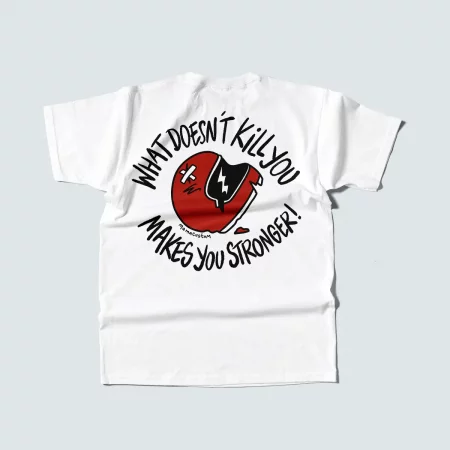 The Custom Art book by Mama Custom
240 pages of illustrations on the various works carried out by Mama Custom for more than 10 years. Hundreds of designs on helmets, tanks, shoes, jackets and more! A great book for creative minds!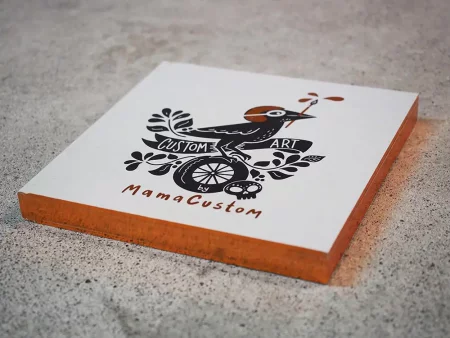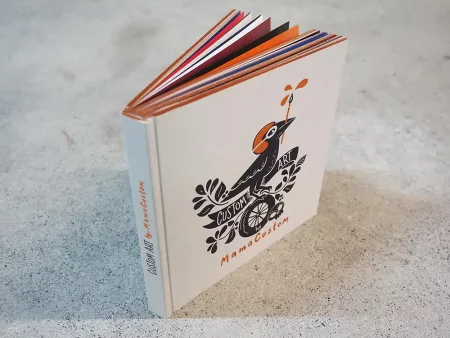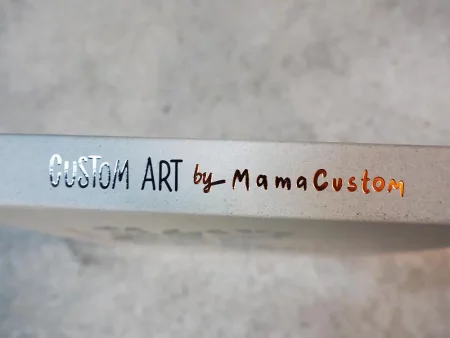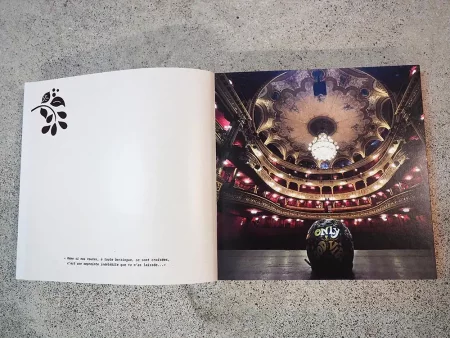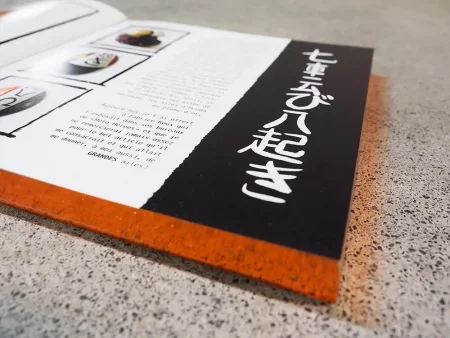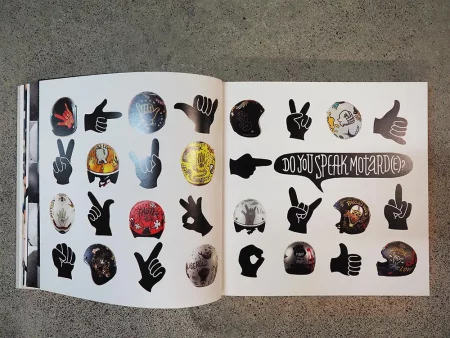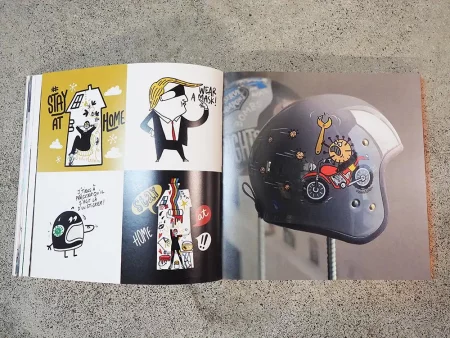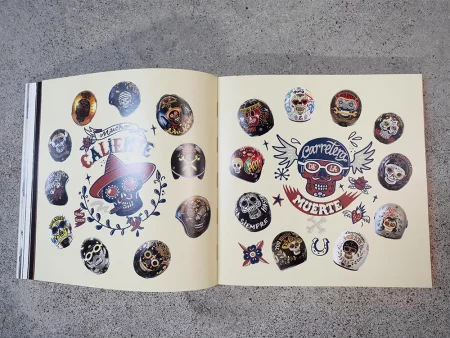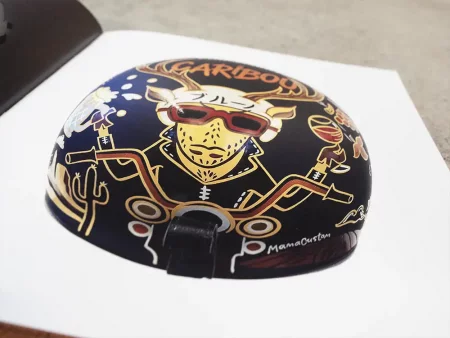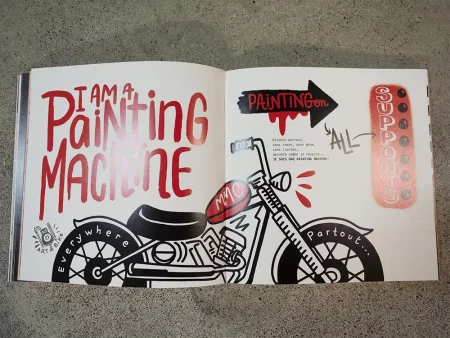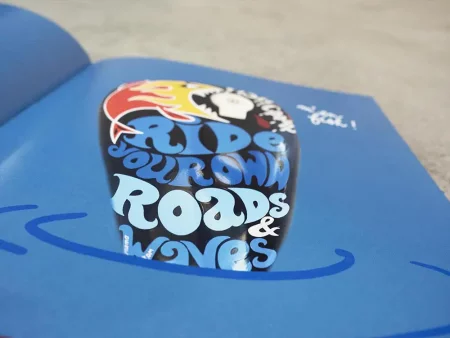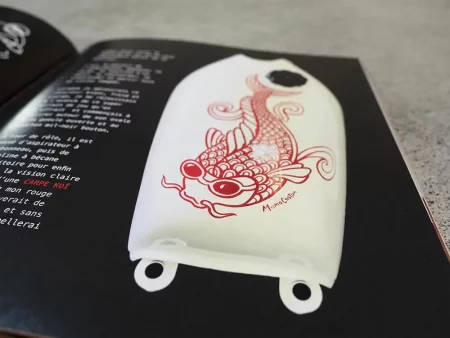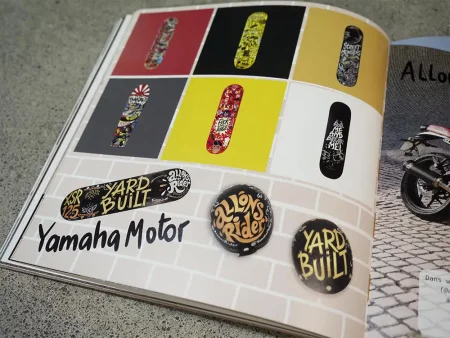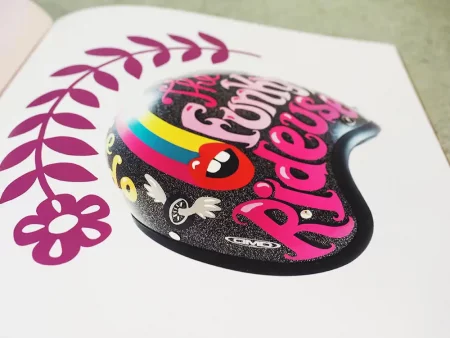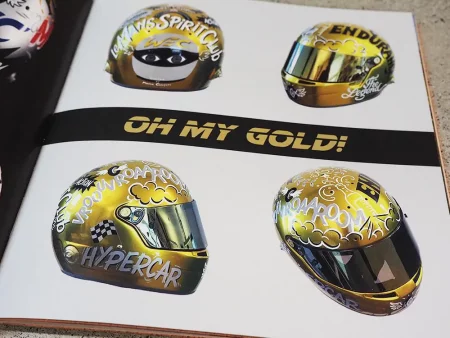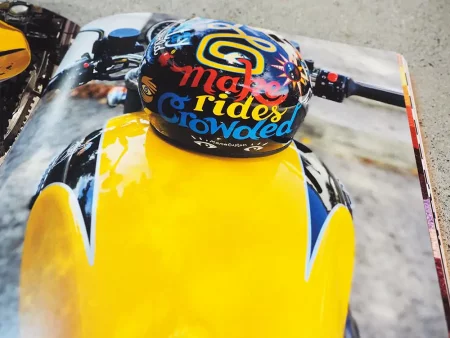 Video and photo credits : Mama Custom / Cafe Racer Only - Rights reserved.